Our Center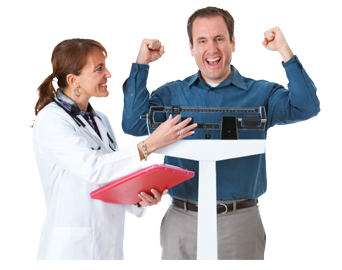 Our History:
Fast Weight Loss Centers was founded in 2006 in Dallas, TX, by a team of dedicated physicians who believe that achieving an ideal weight is an essential part of health and well being. At the time, these physicians observed that other weight loss programs that focused on slow weight loss had very high drop-out rates because patients were discouraged by the lack of immediate results. On the other hand, programs that resulted in significant weight loss* early on were far more effective in keeping patients committed to their weight loss progress for the long-term.

This concept of quick, but long-lasting weight loss provided the basis for our philosophy at Fast Weight Loss Centers and, to this day, is the secret behind the success of our programs. All of our weight loss plans are customized by our physicians to ensure that we find the best possible program for each of our patients.*

Our team is made up of physicians, nutritional counselors, and medical assistants who provide all of our patients with the support and guidance they need throughout their weight loss journey.


Our Mission:
Personalize an effective and long-lasting weight loss program for each of our patients
Provide our patients with the confidence and strength they need to keep the pounds off long after their program is complete.
Our Philosophy:
The key to effective and lifelong weight loss is a program that you can commit to.*
The most important part of our program, which sets us apart from others, is that our patients see significant changes in their weight, each and every day*, giving them the encouragement they need to commit to and be successful with their weight loss goals.
We help our patients break the vicious cycle of dieting and burn-out by providing positive encouragement along the way. At Fast Weight Loss Centers we want to help you to change now without surgery – and never go back!*